Study MBBS in India: Around 18 Lakhs students apply for NEET in a year and MBBS seats available in India is only around 96,000 (5.3%). Top rank holders only can get seats in Indian medical colleges. Tuition Fee in deemed / management/ NRI seats are around 20 Lakhs/year. Every year huge number of students reappearing for NEET examination.
Study MBBS in abroad: NEET qualified students with above 50% marks in PCB for 10+2 can join to study MBBS abroad. To study mbbs abroad tuition fee is only from 2.5 Lakhs to 6 Lakhs per year. To study mbbs abroad any other entrance exam or language test not required. Medical Universities in abroad follows best European and American educational system. MBBS in abroad is recognized by MCI, WHO, ECFMG and other medical councils across the world. Medical universities abroad have best infrastructure and attached hospitals.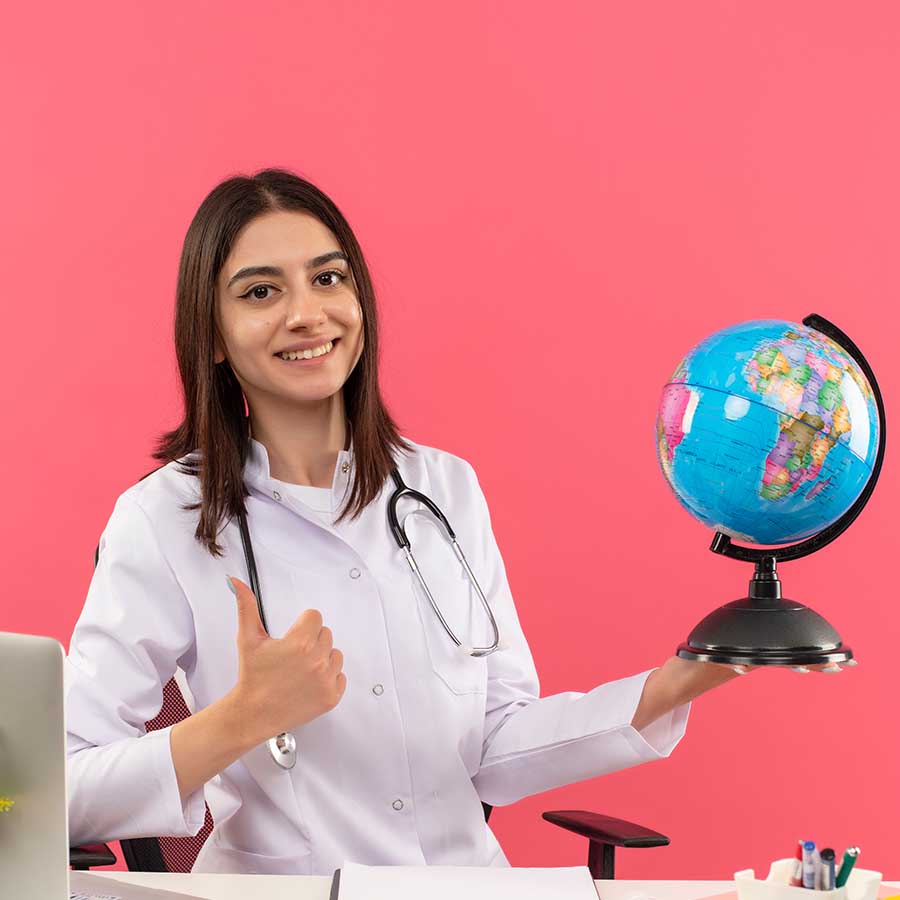 What is FMGE/NEXT Examination?
Medical Council of India Screening Test (or Foreign Medical Graduates Examination), was a licensure examination for independent medical practice in India for all Indian citizen who have a medical degree from a Medical University outside India. National Exit Examination (NEXT) is currently implementing from 2023 to be brought in the form of a test that will be regulated at final year MBBS level for all the MBBS enrolled students in India and foreign MBBS graduates. NEXT for MBBS is designed in order to assess the basic skills and knowledge of a medical student. It will serve as a licentiate examination. With implementation of NEXT, FMGE will be subsumed with NEXT. NEXT for Indian overseas candidates will serve as a screening test instead of the earlier MCI Screening Test.
Our selected Universities provide courses for preparation of FMGE/NEXT examination during their studies. Highly qualified Professors from the leading Medical Institutions of India explain necessary material which is important to pass the Test successfully. Every year majority of Indian graduates from our top ranked medical universities successfully passes FMGE Screening Test on first attempt and obtain medical license in India.